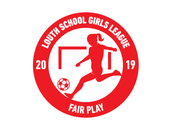 Louth School Girls League
L.S.G.L is Proudly Sponsored by The Dundalk Credit Union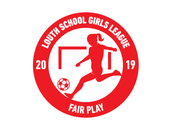 L.S.G.L - formed 2019 - So get involved - Coach - Play - Cheer!
Our sport has many qualities. It's exciting, fun, dynamic, open to all ages and abilities and possesses a willingness to innovate and progress. It is played by women & young girls who have developed a love of the game, of the camaraderie that comes from being part of a team and of the sense of belonging from allegiance to a club and community spirit.
Football aspires to deepen the passion of those who play, deliver and follow this great game by providing the best possible environments and the best possible experiences. It is our view the we reach out to new audiences by making our game more visible, available and relevant through the many promoters of our game.
The league now boasts clubs from every corner of the county of Louth. With leagues starting at U7,U9,U11 and Under 13. Close to over 700 girls now train and play soccer weekly. We also have a ETP program with two teams 2008 & 2009, that is sending teams to Gaynor Cup. It's exciting to see a league grow from few teams into a fully fledged league in just over three years. So get involved - coach - play - cheer - sponsor email secretarylsgl@gmail.com for more information. Louth Girls are Loud - Here their roar !