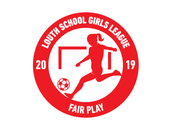 Louth School Girls League
L.S.G.L is Proudly Sponsored by The Dundalk Credit Union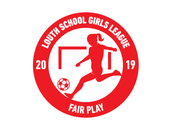 L.S.G.L - 2022 here we come !
Season 2022 starts !
It's exciting to finally have the girls back playing in the LSGL and hopefully we continue to have great matches at all age groups and levels.

Our new fixtures secretary Erin is doing great work to get everything going. With support from Dundalk schoolboys league and Louth referee branch we look to have our referee situation covered for now, but it is up to every club to support the referees with positive and supporting environments. Any referee abuse will be severely dealt with by leagues disciplinary committee.
Our two competitive age groups U14/U12 look really good and the U8s and U10s are growing every year which is brilliant. As we grow we need to be supported by clubs more and more as the administration is becoming very difficult to manage and our top-class secretary Rachael needs all our support and help to keep standards in the leagues high.

Our ETP is now hosting 63 kids across three age groups 2010/09/08 and a fourth group 2011 will be added in the Autumn. We have 8 FAI centre of excellence players and 3 national academy players - it's just phenomenal what you all have done to provide girls with opportunities to play the beautiful game from grassroots to highest level.

But my final message is to remind everyone that it's FUN playing, and that we are providing kids with opportunities to grow as people and that when it's all over it will be the moments of friendship they remember not the wining of trophies.
Wishing all the best to all the LSGL players coaches and parents.
Yours sincerely
Robbie Corr
LSGL Chairperson

So, get involved - coach - play - cheer - sponsor email secretarylsgl@gmail.com for more information.
Louth Girls are Loud - Here their roar!